Skip to Content
Retain Your Youthful Look with Botox® Cosmetic
Top Botox® Specialist in Berkshire County, MA
Are you tired of your facial lines and wrinkles making you look older than you feel? Botox® Cosmetic can help. Millions of Americans and more around the world trust Botox® of how reliable it is for reducing the appearance of fine lines and wrinkles. Fight the battle of aging with Botox®.
Get a naturally refreshed and youthful look today with Botox® Cosmetic injections.
Join Brilliant Distinctions today for savings on future treatments at Healthy Image.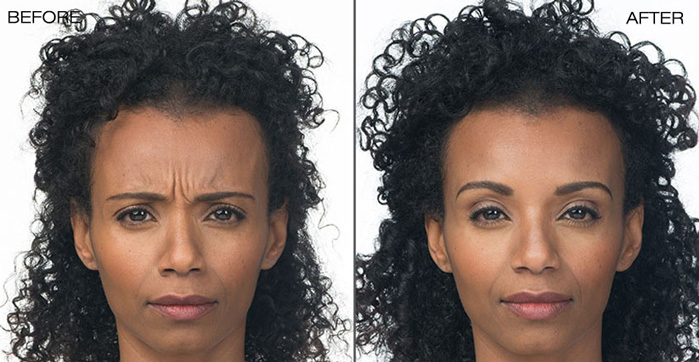 What Can Botox® Help Treat?
There are many different places Botox® injections can be used to effectively treat wrinkles and facial lines. The flexibility of Botox® enables many areas to be targeted for treatment. The most popular uses for Botox® include:
Horizontal forehead creases
Downturned corners of the mouth
Lines on the upper lip
Crow's feet around the eyes
Neck wrinkles and bands
Frown lines between the eyebrows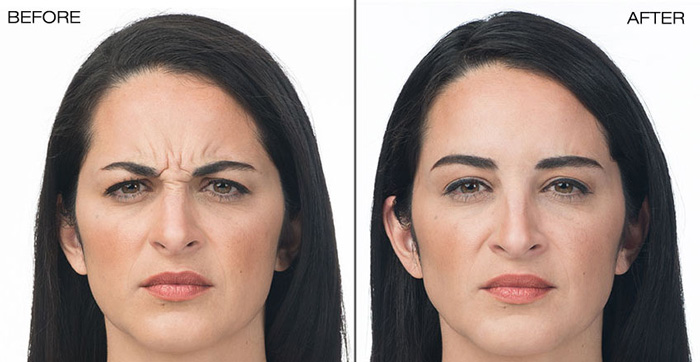 Get Dramatic Results with Botox® Injections
Here's a few reasons to choose Botox® and Healthy Image
Non-surgical solution to lines and wrinkles
Proven to lift the brow
Experienced Botox® injector
Convenient appointment times that work with your schedule
Brilliant Distinctions practice which means you can save on multiple treatments
Private, personal appointments
Welcoming, comfortable location
It delivers predictable, subtle results, so you look like you, only with less noticeable facial lines
Call today to schedule your Botox® injections appointment at our Berkshire County medical spa.
How Botox is Administered
Botox is administered by injection; minute amounts of botulinum toxin are introduced directly into the skin, resulting in the temporary paralysis of facial muscles that cause fine line and wrinkles. The hypodermic needles used in this procedure are extremely thin, and after applying a topical anesthetic, patients should only feel a slight pinch, if they feel anything at all. Call Healthy Image Day Spa to discuss whether Botox would be an appropriate treatment for your facial aging concerns.
What to expect after treatment
Immediately after receiving Botox injections, it's normal to experience:
Mild bruising
Redness
Itching
Patients are advised to refrain from lying down in the hours immediately after their procedure. It's best if you remain in an upright position for as long as possible after your treatment. You are also advised to avoid rubbing or massaging the treated area, otherwise you can unwittingly spread the Botox solution to other muscles. Activities such as exercise, alcohol consumption, and cigarette smoking should also be avoided.
Possible Side Effects of Botox
Botox has been safely administered to thousands of patients worldwide. Most experience few, if any, tangible side effects. The most commonly reported side effects of Botox tend to be:
Nausea
Headache
Muscle weakness or stiffness
Dry mouth
Fatigue
Respiratory infections
Flu-like symptoms
Drooping eyelid
These are usually temporary and subside after 1-2 days. If they don't, call Healthy Image Day Spa immediately. In rare instances, some patients develop antibodies to Botox, which can render repeat treatments less effective.
As with any medical procedure, tell your Healthy Image Day Spa if you are pregnant or breastfeeding, have a history of allergies, and about any medications you are taking, including multivitamins and herbal supplements.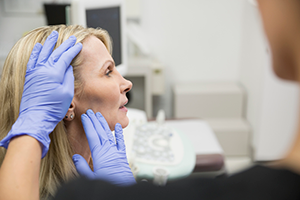 Preparing for Botox
Before going ahead with your Botox treatment, you will need to undergo a thorough skin evaluation at Healthy Image Day Spa. At this time, a tiny amount of Botox will be injected into your skin to ensure that you are not allergic to it. A second skin test will be performed two weeks later to thoroughly rule out the issue of allergy. In the week leading up to your procedure, you should avoid taking:
Asprin
NSAIDs such as:

Advil
Motrin
Aleve
Ibuprofen

Gingko biloba supplements
Vitamin E
Omega-3 or fish oil supplements
If you need to take a pain reliever, opt for Tylenol or acetaminophen-based products. Foods such as apples and garlic should also be avoided, but feel free to eat lots of leafy greens, as vitamin K has been shown to reduce bruising and swelling.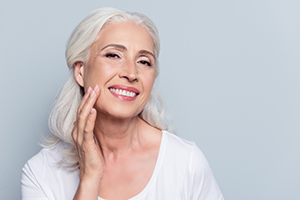 Target areas for Botox
Botox has shown excellent results in easing the depth and severity of lines and wrinkles directly associated with facial expression, such as:
Forehead furrows
Eyebrow creases
Frown lines
Crow's feet
Neck lines
Call Healthy Image Day Spa in Williamstown, MA to schedule your evaluation and skin test for Botox.
Botox® Cosmetic FAQs
Get answers to your questions about this popular anti-aging treatment
What is Botox®?
Botulinum toxin (Botox, onabotulinumtoxinA) is a natural, purified protein that has been known for over a century and used for medical purposes for more than 50 years. In 2002, it was approved for improving and relaxing frown lines and has been used successfully in more than over 11 million patients to restore their youthful look.
Treatments are administered through a micro-needle so you get dramatic results with minimal bruising and discomfort.
How Does Botox® Work?
We inject small doses into specific areas of the face to help reduce wrinkles on the face. The muscles are temporarily paralyzed which allows your facial muscles to relax and reduces the pulling effect that creates those lines. Essentially your brain fires the signal for your body to move a particular muscle but the Botox  keeps the muscle from contracting which causes the wrinkles to relax and soften and helps prevent new ones from forming. We inject the right amount to maintain some limited activity but not so much as to have overactivity in the injected areas.
Patients should know that Botox is not used to keep them from expressing themselves but simply to keep them from making facial grimaces and frowns that have become habits and are unintended.
How Long Do Botox® Injections Last? Do Botox® Injections Wear Off?
It takes 3-7 days to see the full effects of Botox® following the injection and typically lasts 3-6 months.
As muscle action gradually returns, the lines and wrinkles begin to reappear and need to be treated again.
How Long Does it Take to Get Injections?
This treatment only takes about 10-20 minutes and you can resume normal daily activities immediately following your injections.
Are Botox® Injections Painful?
Most people experience only mild discomfort during the injections. The injections can feel like a light pinch. The needles used for Botox® are very small so pain is usually minimal. You can have the area numbed with a topical anesthetic cream or cold pack 10-20 minutes before the injections are given to lessen the pain, if any.
Are Botox® Injections Safe?
Most people experience no side effects from the injections. Temporary bruising is the most common side effect of Botox®. People who are pregnant, breastfeeding or have a neurological disease should not use Botox®. For a full list of potential side effects please visit BotoxCosmetic.com.
Own Your Look with Botox® Cosmetic. Call today to schedule your appointment at Healthy Image.
Request an Appointment
Request your Botox® consultation
Start Your Transformation