Skip to Content
JUVÉDERM® Injections in Berkshire County, MA
Restore Lost Facial Volume with JUVÉDERM®
Get a natural, more youthful look with JUVÉDERM® dermal filler. If your face has been experiencing the unwanted effects of time and age, then dermal fillers like Juvéderm can help take years off of your face!
Get the results you want with the help of the world's #1 collection of dermal fillers!
Join Brilliant Distinctions today to earn points for your treatments and then use the points to generate money-saving coupons for future visits!
Advantages of JUVÉDERM®
JUVÉDERM® is an effective and natural looking anti-aging treatment that restores your youthful appearance.Horizontal forehead creases
Results typically last 12-18 months
Get younger-looking, taunt skin
Non-invasive anti-aging treatment
Soften the signs of aging
Natural, effective results
Minimal pain and downtime
Restore lost facial volume
Visibly reduce the appearance of wrinkles and fine lines
What Makes JUVÉDERM® So Effective?
JUVÉDERM® uses hyaluronic acid which is a molecular substance that naturally exists in the human body and acts like a kind of sponge – it's chief purpose is to bind with water molecules, effectively "absorbing" and retaining water. As we age, hyaluronic acid gets depleted in the face which leads to the formation of wrinkles and fine lines as well as creating a thinner, more gaunt look. JUVÉDERM® temporarily restores this lost hyaluronic acid resulting in a more youthful, hydrated appearance.
Call today to schedule your appointment at our Berkshire County medical spa.
How Juvederm is administered
Juvederm is a facial filler designed to ease the appearance of fine lines and wrinkles, such as lip lines, hollowed cheeks, nasolabial folds, and marionette lines. It is administered by injection with a micro-thin hypodermic needle to targeted areas of the face after application of a topical anesthetic. The most you should feel is a slight pinch or sensation of pressure. Healthy Image Day Spa has safely treated hundreds of satisfied patients with Juvederm at our Williamstown, MA, clinic.
What to expect after treatment
Within the first 24 hours of receiving your Juvederm treatment, the following activities should be avoided:
Vigorous exercise
Drinking alcoholic beverages
Direct sun exposure
Slight swelling, itching, and redness around the injection site are perfectly normal, and usually subside after a day or two. If they don't, call Healthy Image Day Spa right away.
Possible side effects of Juvederm
Although Juvederm has been administered safely for over a decade, side effects can occur. The side effects most frequently reported are mild and temporary, including:
Redness
Swelling
Pain
Lumps and bumps
Bruising
Discoloration
Itching
More severe side effects that can result from accidental injection of Juvederm into a blood vessel are:
Vision abnormalities
Blindness
Stroke
Scabs
Scarring
Patients considering Juvederm should tell their Healthy Image Day Spa practitioner if they have a history of excessive scarring, such as hyperpigmentation or keloid scarring. Women who are pregnant or breastfeeding should delay treatment with Juvederm, as the safety of this product for expectant or lactating mothers has not been studied. Infection may result in patients who are on immunosuppressive therapies. Patients who take aspirin, ibuprofen, or blood thinners may experience increased bruising or bleeding at the Juvederm injection site(s). Please tell your clinician about any allergies you may have, and about all medications you are taking, including multivitamins and herbal supplements, before your Juvederm treatment.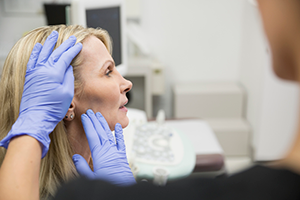 Preparing for your Juvederm treatment
At Healthy Image Day Spa, we want you to be pleased with the results of Juvederm. That's why it's important that all patients go in with realistic expectations. Before agreeing to receive Juvederm injectable fillers, you should discuss your concerns about facial aging openly with your clinician. If you agree to proceed with the treatment, activities to avoid in the days leading up to your procedure are:
Drinking alcohol
Smoking
Chemical peels or microdermabrasion
Taking medications such as:

Asprin
Ibuprofen
St. John's Wort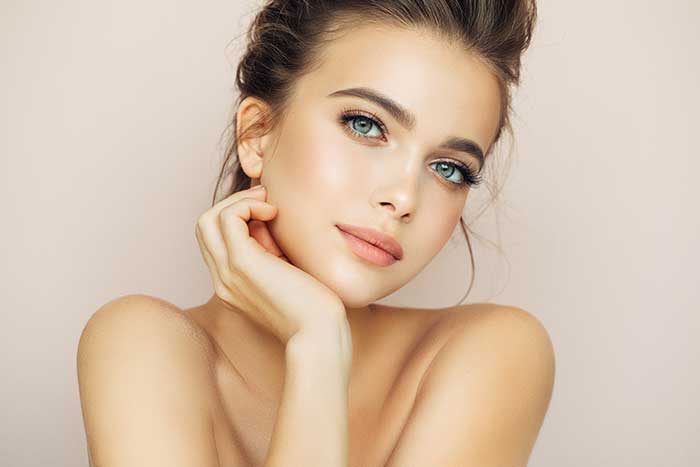 Target areas for Juvederm
Juvederm, and its derivatives such as Voluma XC, Vollure XC, Volbella XC, and Ultra Plus XC, have been clinically proven to restore volume and reduce the appearance of fine lines and wrinkles in the following areas:
JUVÉDERM® FAQs
What is JUVÉDERM®?
JUVÉDERM® is a hyaluronic acid dermal filler that helps reduce fine lines and wrinkles in the face. The JUVÉDERM® collection of fillers adds volume to different areas of the face without the need for surgery. Since hyaluronic acid occurs naturally in the body it is an ideal way to reverse the signs of aging by erasing (or minimizing) unwanted wrinkles and lines.
Where is JUVÉDERM® Used?
There are multiple formulations of JUVÉDERM® and they can be used to lift cheeks, smooth parentheses lines, smooth vertical lip lines, and plump the lips for subtle, long-lasting results.
How Soon Do I See Results?
You will see results immediately following your injections.
How Long Do Results Last?
JUVÉDERM® results typically last 1-2 years but it can vary depending upon which JUVÉDERM® filler is used. While these results are typical they can also vary by patient.
Volumize It. Plump It. Smooth It with JUVÉDERM®. Call today to schedule your appointment at Healthy Image.
Request an Appointment
Request your free Juvéderm consultation
Start Your Transformation