Skip to Content

Slim Down With CoolSculpting®
Berkshire County's Most Experienced CoolSculpting Spa
Are you tired of working hard to reduce inches and never seeing the results you expect around those stubborn areas of extra fat? Get rid of excess fat effectively and safely with the CoolSculpting® treatment provided by Healthy Image in Berkshire County, MA.* We believe that you should get the look you want without everyone knowing what you had done which is why we offer private appointments – no waiting room full of people.
At Healthy Image, we use only use Allergan brand products to ensure you have the best and most comfortable experience during each and every session. CoolSculpting® is an FDA-cleared procedure that uses patented cooling technology to eliminate fat cells and help you lose inches.
Book Your FREE Consultation!
Achieve Long-Lasting Results
Each CoolSculpting® session you undergo will immediately impact excess fat cells. Typically, clients experience a decrease in the number of fat cells from the target area by about 20%. Each additional treatment provides a 20% reduction, enhancing your results from the previous session.*
Because the treatment is nonsurgical, you'll be able to sit back and relax while our professional CoolSculpting® aestheticians reduce that stubborn fat. The unwanted cells will be safely and naturally eliminated from your body as the weeks pass. You'll finally have the long-lasting results you've always wanted! Check out our CoolSculpting results gallery!
Benefits of CoolSculpting® Fat Freezing Treatment
CoolSculpting® is a powerful treatment because of its ability to target stubborn fat in problem areas. This treatment even works for clients with a healthy and active lifestyle who just need a little extra help. Plus, it's an easy procedure with practical benefits that include:
Nonsurgical fat reduction
Noticeable and natural-looking results
No surgery, no anesthesia, and no downtime
Effective way to spot reduce stubborn areas of fat, such as love handles
Reduces fat gently and effectively
Which Areas Can CoolSculpting® Treat?
If you have unwanted fat on any of these common trouble spots, contact Healthy Image today to schedule a CoolSculpting® consultation:
Love Handles
Back Fat
Knees
Bra Line Fat
Am I a Good Candidate for CoolSculpting®?
The CoolSculpting® procedure is designed for individuals who are looking to lose stubborn fat that can't be dispelled with exercise or diet. The best candidates for CoolSculpting®:
Are in good health
Are within 20 to 30 pounds of their target body weight
Have healthy skin with good elasticity
Have pinchable or loose fat deposits that can be pulled from the body
Have discrete and distinct pockets of fat with well-defined borders for effective targeting
Schedule a free consultation at Healthy Image in Berkshire County, MA, to find out if you're a good candidate for CoolSculpting®. We offer weekend appointments to fit your calendar. During your private consultation, our team will evaluate your personal situation and goals in order to recommend any procedures that will fit you, answer any questions you have, and create a tailored treatment plan to achieve your fat reduction goals.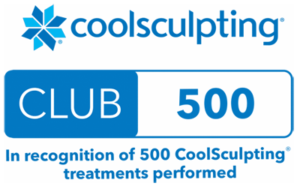 *Most patients achieve the noticeable, long-lasting results that they're looking for with this treatment. However, results may vary as each individual responds differently to this treatment.
Healthy Image is proud to offer financing options through Advance Care. Their card has no annual fee and 0% interest. Advance Care Finance Services can take up to two weeks for approval so please plan your appointments accordingly.

CLICK ON THE LOGO TO APPLY
Can take up to 2 weeks to receive the Advance Care card
BRILLIANT DISTINCTIONS PARTICIPATING PRACTICE
Earn points on every Botox, Juvederm and CoolSculpting treatment to save on future treatments.

Request Your FREE CoolSculpting Consultation
Start Your Transformation